| | |
| --- | --- |
| 3:00 PM - 5:00 PM | Registrations |
Registrants from the three conferences are permitted, and even encouraged, to attend sessions from any of the three conferences.
The Congress will be held at the Barceló Aran Mantegna. For more information about the venue, please visit: Congress Venue
8:00 AM - 9:00 AM

Registrations

9:00 AM - 9:15 AM

Official Opening


Dr. Lixin Cheng, Sheffield Hallam University, UK

Parallel Sessions

Room 1

Room 2

9:15 - 9:55

Keynote Lecture

9:55 - 10:35

Keynote Lecture

9:55 - 10:35
10:35 - 10:50

Coffee Break

10:50 - 12:30

Session

10:50 - 12:30

Session

12:30 - 12:40

Group Photo - Please come to the registration desk to take the photo.

12:40 - 1:30

Lunch - Buffet lunch will be served in the hotel restaurant.

1:30 - 2:10

Keynote Lecture

2:10 - 3:30

Session

2:10 - 3:30

Session

3:30 - 3:45

Coffee break

3:45- 5:25

Session

3:45- 5:25

Session
Keynote Lecture
April 11 | 9:15 - 9:55 | Room 1 | Session Chair: Dr. Lixin Cheng, Sheffield Hallam University, UK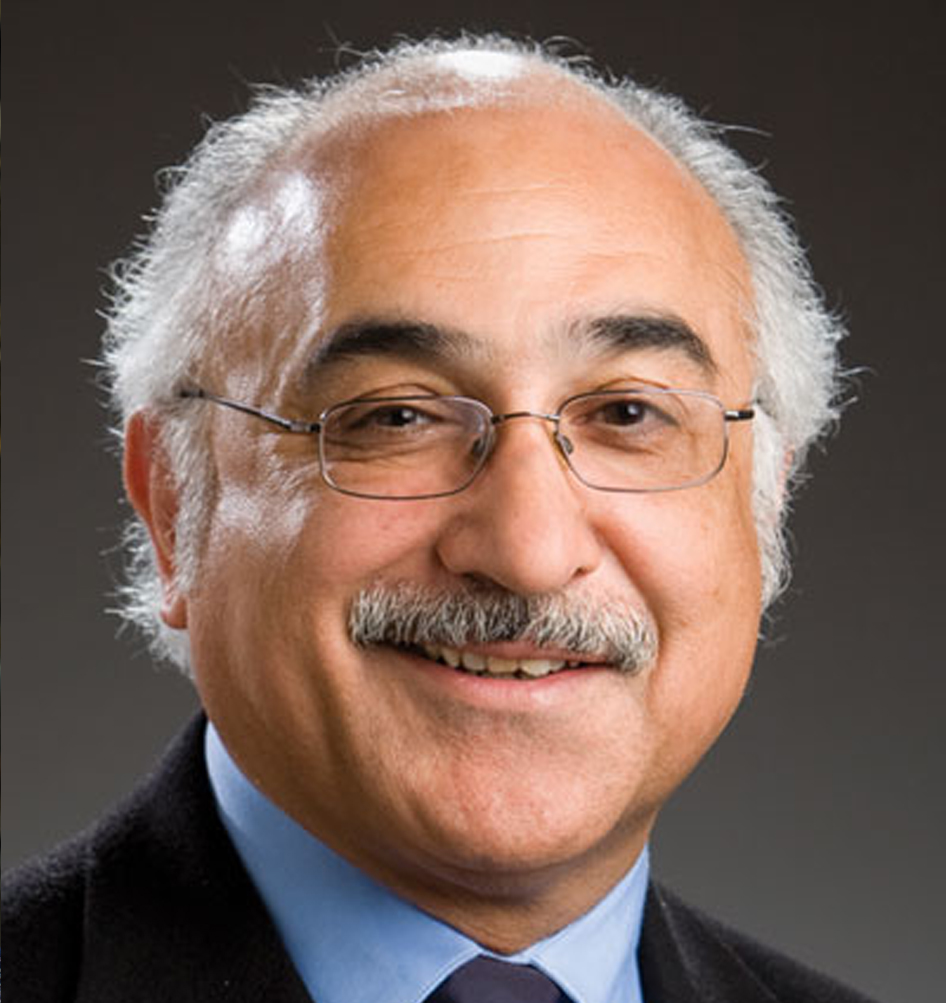 Transitional Flow in Tubes: Experimental Results and Recommended Correlations for Calculation of Pressure Drop and Heat Transfer in Plain and Micro-fin Tubes
Dr. Afshin J. Ghajar, Oklahoma State University, USA
Dr. Afshin J. Ghajar is Regents and John Brammer Endowed Professor in the School of Mechanical and Aerospace Engineering at Oklahoma State University, Stillwater, Oklahoma, USA and an Honorary Professor of Xi'an Jiaotong University, Xi'an, China. He received his BS, MS, and PhD all in Mechanical Engineering from Oklahoma State University. His expertise is in experimental heat transfer/fluid mechanics and development of practical engineering correlations. Dr. Ghajar has made significant contributions to the field of thermal sciences through his experimental, empirical, and numerical works in heat transfer and stratification in sensible heat storage systems, heat transfer to non-Newtonian fluids, heat transfer in the transition region, and non-boiling heat transfer in two-phase flow. His current research is in two-phase flow heat transfer/ pressure drop studies in pipes with different orientations, heat transfer/pressure drop in mini/micro tubes, and mixed convective heat transfer/pressure drop in the transition region (plain and enhanced tubes). Dr. Ghajar has been a Summer Research Fellow at Wright Patterson AFB (Dayton, Ohio) and Dow Chemical Company (Freeport, Texas). He and his co-workers have published over 200 reviewed research papers and 10 book/handbook chapters. He has delivered numerous keynote and invited lectures at major technical conferences and institutions. He has received several outstanding teaching, research, advising, and service awards from College of Engineering at Oklahoma State University. His latest significant awards are the 75thAnniversary Medal of the ASME Heat Transfer Division "in recognition of his service to the heat transfer community and contributions to the field", awarded in 2013, the ASME ICNMM 2016 Outstanding Leadership Award, this award recognizes a person whose service within the ICNMM (International Conference on Nanochannels, Microchannels, and Minichannels) is exemplary; and the 2017 Donald Q. Kern Award "in recognition of his outstanding leadership in the field of heat exchangers and two-phase flow, book and archival publications, and service to the academic and industrial professionals". Dr. Ghajar is a Fellow of the American Society of Mechanical Engineers (ASME), Heat Transfer Series Editor for CRC Press/Taylor & Francis (he has edited ten books to date), and Editor-in-Chief of Heat Transfer Engineering, an international journal published twenty times per year by Taylor and Francis. Heat Transfer Engineering is aimed at practicing engineers and specialists in heat transfer. Dr. Ghajar is also the co-author of the 5th Edition of Cengel and Ghajar, Heat and Mass Transfer – Fundamentals and Applications, McGraw-Hill, 2015. The 6th edition is in press and will be available in 2019.
View Abstract
Return to Top ⇑
---
Keynote Lecture
April 11 | 9:55- 10:35 | Room 1 | Session Chair: Dr. Lixin Cheng, Sheffield Hallam University, UK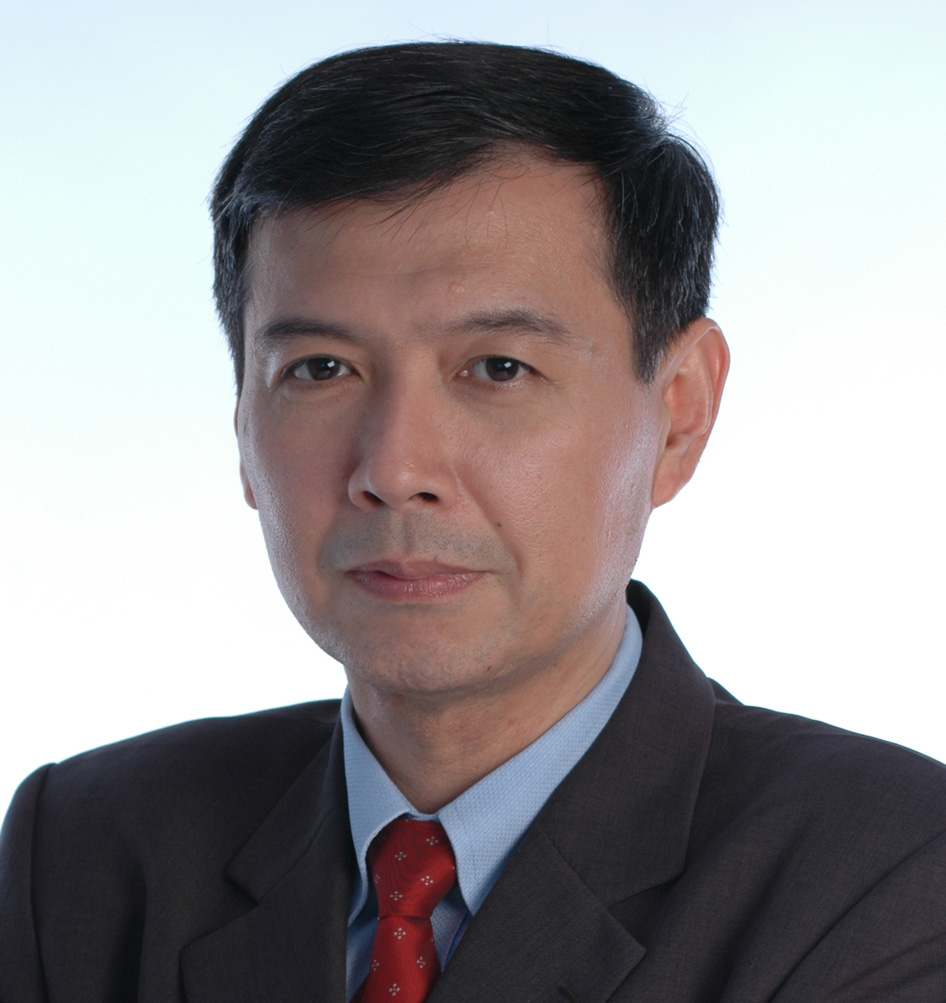 Biography
BC Khoo graduated from the University of Cambridge with a BA (Honours, 1st Class with Distinction). In 1984, he obtained his MEng from the NUS and followed by PhD from MIT in 1989. He joined NUS in 1989. From 1998 to 1999, he was seconded to the Institute of High Performance Computing (IHPC, Singapore) and served as the deputy Director and Director of Research. In 1999, BC returned to NUS and spent time at the SMA-I (Singapore MIT Alliance I) as the co-Chair of High Performance Computation for Engineered Systems Program till 2004. In the period 2005-2013, under the SMA-II, he was appointed as the co-Chair of Computational Engineering Program. In 2011-2012, BC was appointed the Director of Research, Temasek Laboratories, NUS. Since 2012, he has been the Director, Temasek Laboratories BC Khoo serves on numerous organizing and advisory committees for International Conferences/Symposiums held in USA, China, India, Singapore, Taiwan, Malaysia, Indonesia and others. He is a member of the Steering Committee, HPC (High Performance Computing) Asia. He has received a Defence Technology Team Prize (1998, Singapore) and the prestigious Royal Aeronautical Prize (1980, UK). Among other numerous and academic and professional duties, he is the Associate Editor of Communications in Computational Physics (CiCP) and Advances in Applied Mathematics and Mechanics (AAMM), and is on the Editorial Board of American Journal of Heat and Mass Transfer, Ocean Systems Engineering (IJOSE), International Journal of Intelligent Unmanned Systems (IJIUS), The Open Mechanical Engineering Journal (OME) and The Open Ocean Engineering Journal. In research, BC 's interest are in: (i) Fluid-structure interaction (ii) Underwater shock and bubble dynamics (iii) Compressible/Incompressible multi-medium flow He is the PI of numerous externally funded projects including those from the Defense agencies like ONR/ONR Global and MINDEF (Singapore) to simulate/study the dynamics of underwater explosion bubble(s), flow supercavitation and detonation physics. His work on water circulation and transport across the turbulent air-sea interface has received funding from the then BP International for predicting the effects of accidental chemical spills. Qatar NRF has funded study on internal sloshing coupled to external wave hydrodynamics of (large) LNG carrier. BC has published over 350 international journal papers, and over 360 papers at international conferences/symposiums. He has presented at over 110 plenary/keynote/invited talks at international conferences/symposiums/meetings.
View Abstract
Return to Top ⇑
---
Keynote Lecture
April 11 | 1:30 - 2:10 | Room 1 | Session Chair: Dr. Guido Saccone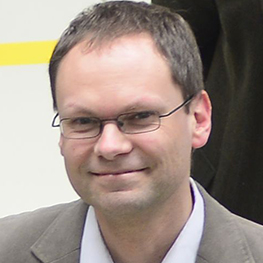 Johannes Kiefer is Chair Professor and Head of the division of engineering thermodynamics at the University of Bremen, Germany. In addition, he is an Honorary Professor at the University of Aberdeen, Scotland, and he holds a guest professorship of the Erlangen Graduate School in Advanced Optical Technologies (SAOT) at the University Erlangen-Nuremberg, Germany. He earned his chemical engineering degree and a PhD from the University Erlangen-Nuremberg. From 2010 to 2014 he was a lecturer and senior lecturer at the University of Aberdeen before he moved to Bremen. He was visiting researcher at renowned institutions including the division of combustion physics at the University of Lund, Sweden and the Combustion Research Facility of the Sandia National Labs Livermore, US. His research interests are the areas of developing and applying spectroscopic techniques for the characterization of advanced materials and processes including combustion. Johannes has received a number of prizes including the Combustion Institute British Section's Hinshelwood Prize 2012 and the 2010 distinguished paper award on diagnostics at the 33rd International Symposium on Combustion.
View Abstract
Return to Top ⇑
---
Session
April 11 | 10:50 - 12:30 | Room 1 | Session Chair: Dr. Hassan Abdulmouti
ICMFHT - CFD I
ICMFHT ID 109
Time: 10:50 - 11:10
Presenter: Roman Filimonov, Lappeenranta University of Technology, Finland
Authors: Roman Filimonov, Zan Wu, Bengt Sundén

ICMFHT ID 113
Time: 11:10 - 11:30
Presenter: Mohammed Azhar, ANSYS UK Ltd., United Kingdom
Authors: Mohammed Azhar, Jay Sanyal

ICMFHT ID 114
Time: 11:30 - 11:50
Presenter: Mohammed Azhar, ANSYS UK Ltd., United Kingdom
Authors: Mohammed Azhar

ICMFHT ID 126
Time: 11:50 - 12:10
Presenter: Adebola Adewoye, Robert Gordon University, United Kingdom
Authors: Adebola Adewoye

ICMFHT ID 127
Time: 12:10 - 12:30
Presenter: Farhad Ein-Mozaffari, Department of Chemical Engineering, Ryerson University, Canada
Authors: Farhad Ein-Mozaffari, Nasim Hashemi

Return to Top ⇑
---
Session
April 11 | 10:50 - 12:30 | Room 2 | Session Chair: Dr. Prashant Agrawal
CSP - Experimental Measurements in Combustion
CSP ID 104
Time: 10:50 - 11:10
Presenter: Martín Torres Brunengo, Facultad de Química, Universidad de la República, Uruguay
Authors: Martín Torres Brunengo, Patrice Portugau, Andrés Cuña Suarez, Jorge Castiglioni Alonso, Luis Yermán Martínez

CSP ID 103
Time: 11:10 - 11:30
Presenter: Dmitrii Glushkov, National Research Tomsk Polytechnic University, Russia
Authors: Dmitrii Glushkov, Pavel Strizhak

CSP ID 102
Time: 11:30 - 11:50
Presenter: Ksenia Vershinina, National Research Tomsk Polytechnic University, Russia
Authors: Pavel Strizhak, Ksenia Vershinina, Daniil Romanov, Vadim Dorokhov

CSP ID 112
Time: 11:50 - 12:10
Presenter: Maxim Piskunov, National Research Tomsk Polytechnic University, Russia
Authors: Alexander Ashihmin, Maxim Piskunov, Vyacheslav Yanovsky

CSP ID 101
Time: 12:10 - 12:30
Presenter: Dmitrii Glushkov, National Research Tomsk Polytechnic University, Russia
Authors: Alena Zhdanova, Pavel Strizhak, Genii Kuznetsov, Irek Hasanov, Nikolay Kopylov, Dmitrii Glushkov

Return to Top ⇑
---
Session
April 11 | 2:10 - 3:30 | Room 1 | Session Chair: Dr. Jalel Azaiez | Session Co-Chair: Dr. Guido Saccone
ENFHT - Flow and Heat Transfer in Microchannels
ENFHT ID 112
Time: 2:10 - 2:30
Presenter: Mohammad Zargartalebi, Department of Chemical and Petroleum Engineering, Schulich School of Engineering, University of Calgary Canada
Authors: Mohammad Zargartalebi, Jalel Azaiez

ENFHT ID 120
Time: 2:30 - 2:50
Presenter: Arturo Pacheco-Vega, California State University, Los Angeles, United States
Authors: Justin Moon, J. Rafael Pacheco, Arturo Pacheco-Vega

ENFHT ID 138
Time: 2:50 - 3:10
Presenter: Prashant Agrawal, Northumbria University, United Kingdom
Authors: Prashant Agrawal, Gary Wells, Rodrigo Ledesma-Aguilar, Glen McHale, Anthony Buchoux, Adam Stokes, Anthony Walton, Jonathan Terry, Khellil Sefiane

ENFHT ID 116
Time: 3:10 - 3:30
Presenter: Yanping Du, Shanghai Jiao Tong University, China
Authors: Yanping Du, Yonggang Zhu

Return to Top ⇑
---
Session
April 11 | 2:10 - 3:30 | Room 2 | Session Chairs: Dr. Somayeh Goodarzi
ICMFHT - Experimental Measurements I
ICMFHT ID 102
Time: 2:10 - 2:30
Presenter: Ebram Tadrous, TU Chemnitz, Germany
Authors: Ebram Tadrous, Günter Wozniak

ICMFHT ID 104
Time: 2:30 - 2:50
Presenter: Mercedes de Vega, Universidad Carlos III de Madrid, Spain
Authors: Mercedes de Vega, Néstor García-Hernando, María Venegas

ICMFHT ID 106
Time: 2:50 - 3:10
Presenter: Xenia Gabrisch, Chair of Process Dynamics und Control, Technical University of Berlin, Germany
Authors: Xenia Gabrisch, Jens-Uwe Repke

ICMFHT ID 115
Time: 3:10 - 3:30
Presenter: Hassan Abdulmouti, HCT, United Arab Emirates
Authors: Hassan Abdulmouti

Return to Top ⇑
---
Session
April 11 | 3:45 - 5:25 | Room 1 | Session Chair: Dr. Victor Kozlov
ENFHT - CFD II
ENFHT ID 153
Time: 3:45 - 4:05
Presenter: Ha Thien Khieu, Department of Mechanical Engineering, Chung-Ang University, South Korea
Authors: Ha Thien Khieu, Ji Tae Kim, Ki Bea Hong, Hong Sun Ryou

ENFHT ID 159
Time: 4:05 - 4:25
Presenter: Wael El-Maghlany, Faculty of Engineering, Alexandria University, Egypt
Authors: M. Shawky Ismail, Mohamed Hassab, Wael El-Maghlany

ENFHT ID 122
Time: 4:25 - 4:45
Presenter: Mohammad Hamdan, American University of Sharjah, United Arab Emirates
Authors: Mohammad Hamdan, Hashem Alargha, Emad Elnajjar, Ali Hilal-Alnaqbi, Waseem H. Aziz

ENFHT ID 156
Time: 4:45 - 5:05
Presenter: Joon Ahn, Kookmin University, South Korea
Authors: Joon Ahn

ENFHT ID 118
Time: 5:05 - 5:25
Presenter: Pratibha Biswal, Shiv Nadar University, India
Authors: Pratibha Biswal, Udaydeep Jindal, Sathi Rajesh Reddy

Return to Top ⇑
---
Session
April 11 | 3:45 - 5:25 | Room 2 | Session Chair: Dr. Arturo Pacheco-Vega
ICMFHT - Multiphase Flow and Heat Transfer in Micro and Nano Channels
ICMFHT ID 112
Time: 3:45 - 3:55
Presenter: João Miranda, FEUP, Portugal
Authors: Ana Moreira, João Carneiro, João Campos, João Miranda

ICMFHT ID 120
Time: 3:55 - 4:15
Presenter: Vivian Yue Sze Lee, Brunel University London, United Kingdom
Authors: Vivian Yue Sze Lee, Ali Al-Zaidi, Gary Henderson, Tassos G. Karayiannis

ICMFHT ID 119
Time: 4:15 - 4:35
Presenter: Muhammad Talha Tahir, International Research Center for Renewable Energy, State Key Laboratory of Multiphase Flow in Power Engineering, Xi'an Jiaotong University, China
Authors: Muhammad Talha Tahir, Dengwei Jing, Muhammad Hatami, Hassan Elahi

ICMFHT ID 125
Time: 4:35 - 4:55
Presenter: Aitor Amatriain, Universidad Politécnica de Madrid, Spain
Authors: Aitor Amatriain, Ignacio Parra, Gonzalo Rubio

ICMFHT ID 101
Time: 4:55 - 5:15
Presenter: F A Hamad, Teesside University, United Kingdom
Authors: Alessio Basso, F A Hamad, Poobalan Ganesan

Return to Top ⇑
---
Parallel Sessions

Room 1

Room 2

9:00 - 9:40

Keynote Lecture

9:40 - 10:20

Keynote Lecture

10:20 - 11:00

Coffee Break

10:20 - 11:00

Poster Session

11:00 - 12:20

Session

11:00 - 12:20

Session

12:20 - 1:10

Lunch Break - Buffet lunch will be served in the hotel restaurant.

1:10 - 1:50

Keynote Lecture

1:50 - 2:30

Keynote Lecture

2:30 - 3:10

Session

3:10 - 3:25

Coffee Break

3:25 - 5:05

Session

3:25 - 5:05

Session
8:00 PM - 10:00 PM

Closing Ceremony

Gala Dinner

View Abstract
Return to Top ⇑
---
View Abstract
Return to Top ⇑
---
View Abstract
Return to Top ⇑
---
View Abstract
Return to Top ⇑
---